Are all types of backlinks created equal? What is the difference between editorial, authority, and pillow links? Which should you earn first to boost your website's search engine ranking?
If these questions resonate with you and you're scratching your head in search of the right answer, this article is for you.
We'll take a deep dive into the 9 types of backlinks and explain their differences with examples. You'll also find actionable tips on how to acquire high-quality links.
Let's get started!
What are Backlinks?
Backlinks are incoming links to a webpage or website from another domain. They are also known as inbound links or referring links. For example, if someone links to your blog from their website, it will count as a backlink for you.
Backlinks are a crucial factor in off-page SEO and play a major role in helping search engines determine the website's authority.
Note, there's a difference between backlinks and referring domains. A single referring domain can contain multiple backlinks. It means that site A can cite your content multiple times. As a result, you can have dozens of inbound links but only one referring domain.
With that, let's learn how backlinks and referring domains impact rankings and SEO performance from data-driven studies and real-life examples.
Why are Backlinks Important for SEO?
If you're hesitant about investing in link building, keep reading this chapter. We've put together real case studies and data-driven research to show you the massive impact referring domains have on SEO results.
1. High-quality backlinks help outrank competitors
Aura, a unified digital threat protection platform, published an SEO-optimized piece of content and outranked The Washington Post, Microsoft, Google, and other authoritative DR 90+ websites in just 3 months.
To do so, Aura built 9 unique backlinks only but from highly authoritative, topically related sites with DR of 70+. Plus, Aura wrote a stellar piece with unique insights and perspectives, making it more valuable to both Google and readers than the top 3 articles.
Here's a 3-step formula to achieve the same stunning results from Irina Maltseva, Head of Growth at Aura:
Step #1: Build topical authority in your niche to outperform any big competitor.

Step #2: Create epic content with unique angles.

Step #3: Build quality backlinks to push the page.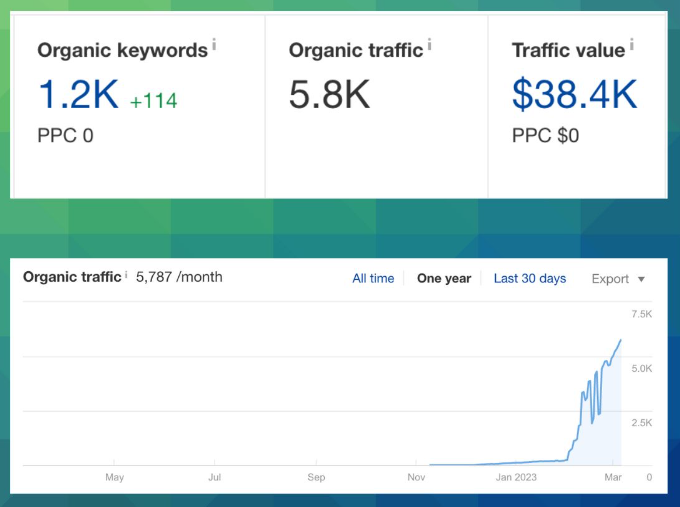 Organic traffic distribution in the last three months — Aura.
2. Backlinks can improve your website's authority
When reputable websites link to your content, it signals to search engines that your content is valuable and trustworthy. This, in turn, can improve your website's authority and credibility, which leads to higher rankings in the SERPs.
Several studies prove this correlation. Backlinko analyzed 11.8M search results and fetched this data with Ahrefs metrics.
The result?
They found that Ahrefs' domain rating indeed correlates with higher positions in Google.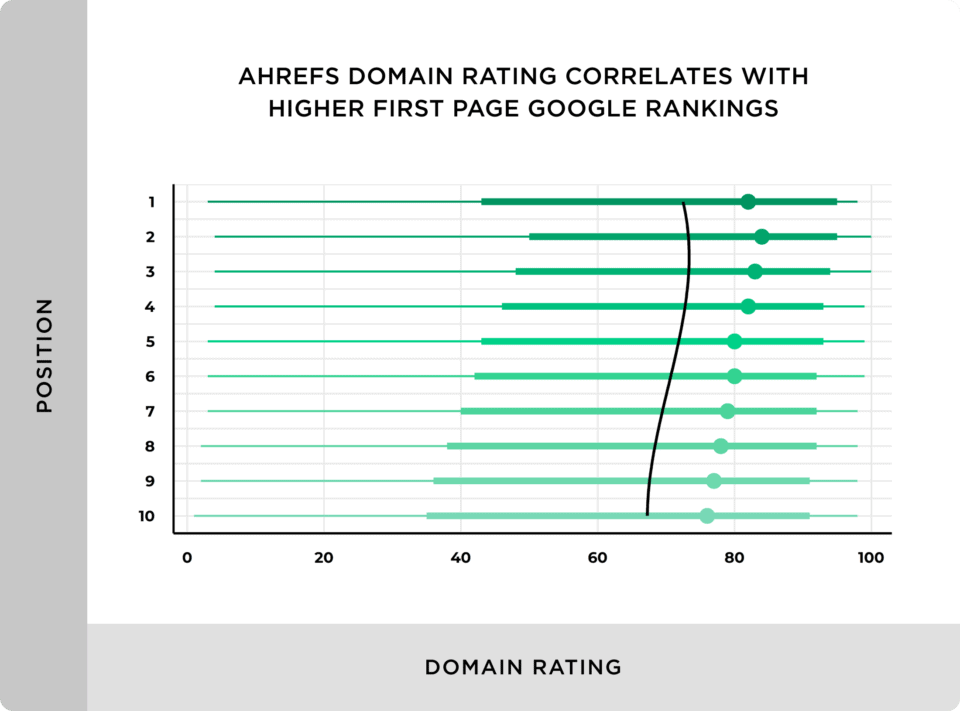 Ahrefs' DR correlation with higher position in SERPs.
Likewise, Ahrefs analyzed over 1 billion pages taken from its database and found a strong correlation between the number of referring domains and organic search traffic a page gets.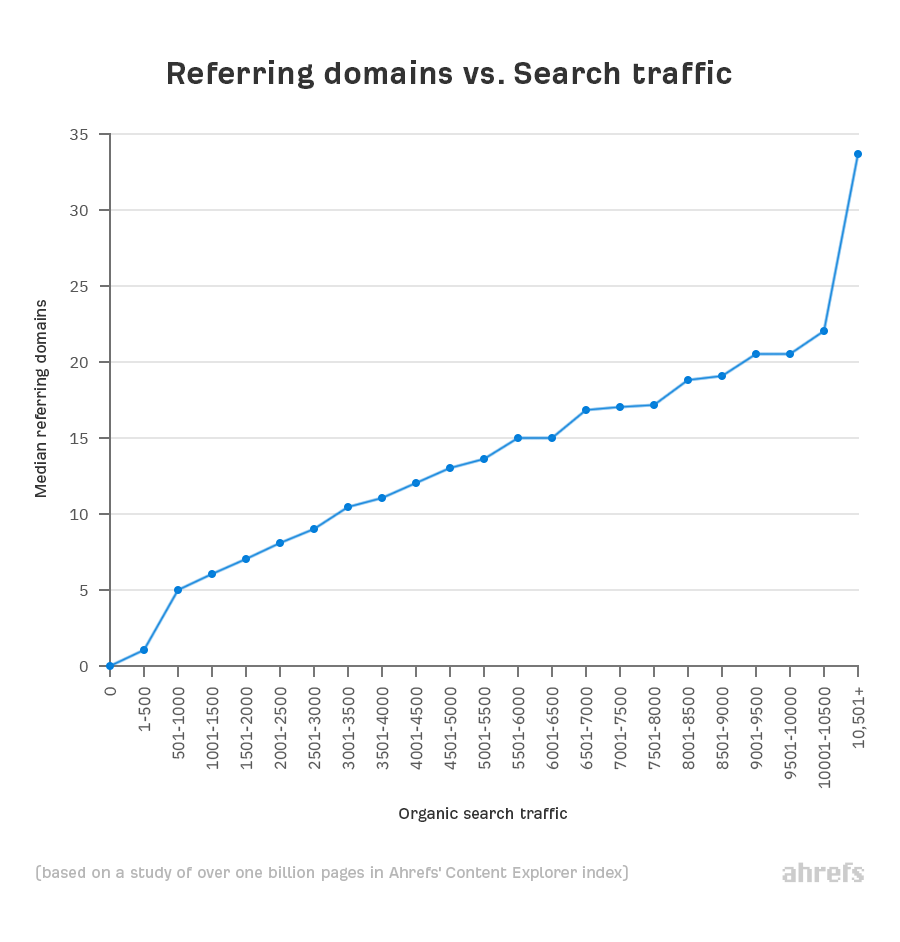 Impact of growing number of referring domains on search traffic — Ahrefs.
The impact of referring domains (aka unique backlinks) is evident. If you want to embark on an SEO journey and get a piece of the pie (search traffic), you should focus on building a top-notch link building profile.
3. Backlinks can drive referral traffic and leads
In addition to improving your website's search engine rankings, backlinks can also drive referral traffic and leads to your site.
?Pro Tip: A surefire way to drive referral traffic from link building is to earn links through niche edits. For SaaS, it's about updating listicles that are already in the top 20 by your transactional keywords (e.g., social media scheduling tools).
Wondering which other types of backlinks can move the needle? Find the answer below.
9 Types of Backlinks You Should Know About
Have you heard about pillow or editorial links? Are they worth the effort?
This chapter is all about different types of backlinks and their influence on a website's SEO performance.
Type #1: Dofollow backlinks
Dofollow backlinks are simply hyperlinks that pass on link equity and reputation to the page they point towards. These links allow search engines to reach the page more easily and rank it higher in SERPs because they act as a kind of «vote,» telling search engine crawlers the content is important and should be indexed accordingly.
The term «dofollow» refers to the HTML code used to designate a link as one that should be followed by search engines when crawling a website. By default, all links are considered dofollow unless the website owner adds a special HTML attribute called «rel=nofollow» to the link.

Example of a dofollow link.
How to acquire dofollow backlinks?
Linkable assets

(

infographics, free SEO tools, calculators, templates, surveys, etc.)

Broken link building

Guest posting

(

aka outreach)

Participating in round-ups

HARO and HaB2BW link building

The Skyscraper technique

Webinars

Testimonial exchanges
Type #2: Nofollow backlinks
From the technical standpoint, nofollow links are HTML attributes that can be added to a hyperlink to indicate to search engines that the linked page shouldn't be given any ranking credit or «link juice.» This means that nofollow links don't contribute to the linked page's SEO efforts.
To identify a nofollow link in HTML code, look for the «rel='nofollow'» attribute in the hyperlink tag. For example, a normal hyperlink code looks like this:
<a href="https://www.example.com">a study shows</a>
In turn, a nofollow link would include the nofollow attribute:
<a href="https://www.example.com" rel="nofollow">how was reported</a>
You can also use Ahrefs, or any other SEO tool, to pinpoint nofollow and dofollow backlinks.

A nofollow link example.
Webmasters may choose to add nofollow links in certain situations, such as:
Paid links

: When including a link to another website that you've been paid for, it's important to add a

nofollow or sponsored tag

to the link. This will ensure that the linked website doesn't receive any ranking benefits from the paid link. Otherwise, Google sees paid links as manipulation and can drop your rankings.

Sponsored content examples.
Untrusted content:

If a website, for some reason, links to untrusted content or content that is not relevant to the website's niche, we recommend using a nofollow link to avoid associating your site with that content.

User-generated content:

Websites that allow users to post comments or create profiles may use nofollow links on those pages to prevent spammy or irrelevant links from impacting the website's SEO efforts.
Business profiles as directory links may also be placed with a nofollow tag.
Does it mean that you shouldn't build nofollow links?
No. Natural backlink profiles consist of dozens of types of links, including nofollow. If you decide to keep your link profile neat and with only dofollow links, it looks unnatural to Google and might be considered a Google Guidelines violation. Put it simply, any unusual trends in backlinks jeopardize your website rankings.
Here's an example of a diverse and natural backlink profile.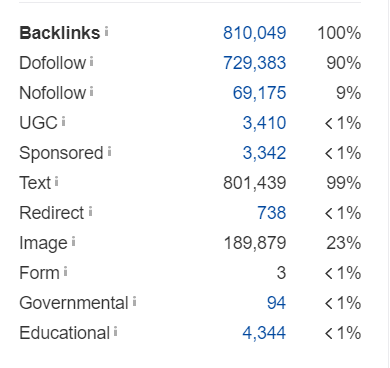 Example of a quality backlink profile.
Type #3: Editorial backlinks
Simply put, editorial links are the most desirable type of backlinks because they are earned naturally by creating high-quality content that others find valuable enough to link to
Unlike other types of links, you don't have to ask for an editorial link or pay for it. They're like a pat on the back, a virtual high-five from someone who appreciated what you wrote.
These links are highly valued by search engines because they see them as an indication of the quality of your content. Usually, these links come from highly authoritative websites with DR of 80+, like HubSpot, TechCrunch, news sites, etc.
While you can't exactly control when and where you'll get editorial links, here are some tactics to increase the likelihood of securing them.
How to get editorial backlinks?
Being active in the online community so journalists notice your expertise

Write extremely good blog posts with fresh perspectives

Use HARO and HaB2BW to get mentioned in industry publications

Participate in interviews and thought leadership content

Create linkable assets
Here are some more tips on how to land editorial links:
«The essential moment for getting good response and win rates is finding the right person who has access to the website and can make the changes. You can use Apollo. io for that. Besides, we use ChatGPT to sync prospects' social media to personalize the emails to have a proper hook and grab attention. For instance, it lets us know what certificates the prospect has acquired recently.

It is also important to be ready to give something back: it can be a free trial of the product you are promoting, social media mention, or a partnership. In this business, building relationships is very important." - Konstantin Sadekov, CEO at Ethical SEO.
Type #4: Comment backlinks
Comment backlinks involve leaving a comment on a blog post or article with a link back to your own website.
In the past, comment backlinks were a quick and easy way to build links to a website and skyrocket your rankings. Nowadays, they are seen as spammy and put a site at risk of being penalized for spammy behavior.

A comment backlink example.
Type #5: Pillow links
Pillow backlinks, also known as filler links, are low-quality links that don't hold much weight in terms of improving a website's search engine rankings. These links serve more as padding or «fluff» for a website's backlink profile.
You might wonder, «why bother with pillow links if they don't help with SEO?» Well, pillow links can still have some value in terms of diversifying a website's backlink profile and making it look more natural to search engines.
Plus, they can attract some referral traffic and create «buzz» about your business if obtained through genuine engagement with the community.
Examples of pillow links include forum signature links, social bookmarking links, blog comment links, etc.
Type #6: Guest post backlinks
Guest blogging backlinks are widely popular among SEO professionals. Not only does this give you a backlink, but it also drives your brand awareness and helps establish you as an authority in your industry. Plus, it's a win-win for both you and the website owner, as they get fresh content for their site, and you get a valuable link.
In most cases, you get dofollow in content or author bio backlinks — and you're the one who controls what page or content to cite. For instance, you can add a backlink to your blog post, which generates the most conversions, or to any landing page.

Example of a guest post backlink.
How to land guest post backlinks?
Start with selecting relevant websites for your niche. Opt for corporate websites and bloggers who actively update their content and work on improving their DR, too.

Build a relationship with the blog's editor before pitching. Engage with them on social media or through comments on their blog to build familiarity and rapport. This will likely increase the chances of becoming a guest author.

Pitch blog post ideas.

Create high-quality content that aligns with the blog's audience and provides unique value.

Insert links to your website contextually.
Is the DR of a website where you want to publish a guest post crucial here?
Here's a good recommendation:
«The relevancy is so much more important, and DR can be artificially inflated pretty easily. Getting links from websites that are specifically in your niche with a lower DR will be much more beneficial than a link from a really generic site with a high DR that clearly accepts guest posts from everyone.» — Freddie Chatt, eCommerce SEO Consultant. [website]
?Pro Tip: Join forces with fellow content marketers in your niche and work on link building together. For example, add links to their products whenever you create a relevant content piece. In turn, ask them for the same. This way, you can earn dozens of referring domains for free.
Type #7: Authority links
Authority links are the holy grail of backlinks in the world of SEO. They are like VIP tickets to a concert that everyone wants to get their hands on. These links come from high-authority websites, and they carry a lot of weight in improving your website's ranking in the SERPs.
Some examples of authority links include links from major news websites like CNN or the Wall Street Journal. Plus, authority links come from government and educational websites like whitehouse.gov. Commonly, these types of links are difficult to obtain.
Tezenis' backlink profile — authority links.
Other types of backlinks that can be considered authority links include:
Topically relevant and high-traffic links:

These backlinks stem from relevant, high-traffic resources that have a huge reach.

Media links:

From big-name media outlets like Vice, Refinery29, BuzzFeed, etc.
Type #8: Sitewide links
Sitewide links are hyperlinks that appear on every page of a website, usually in the header, footer, or sidebar sections. They are also known as global links, site-wide navigation, or site-wide footer links. These links can lead to the same destination or to multiple pages on the same website.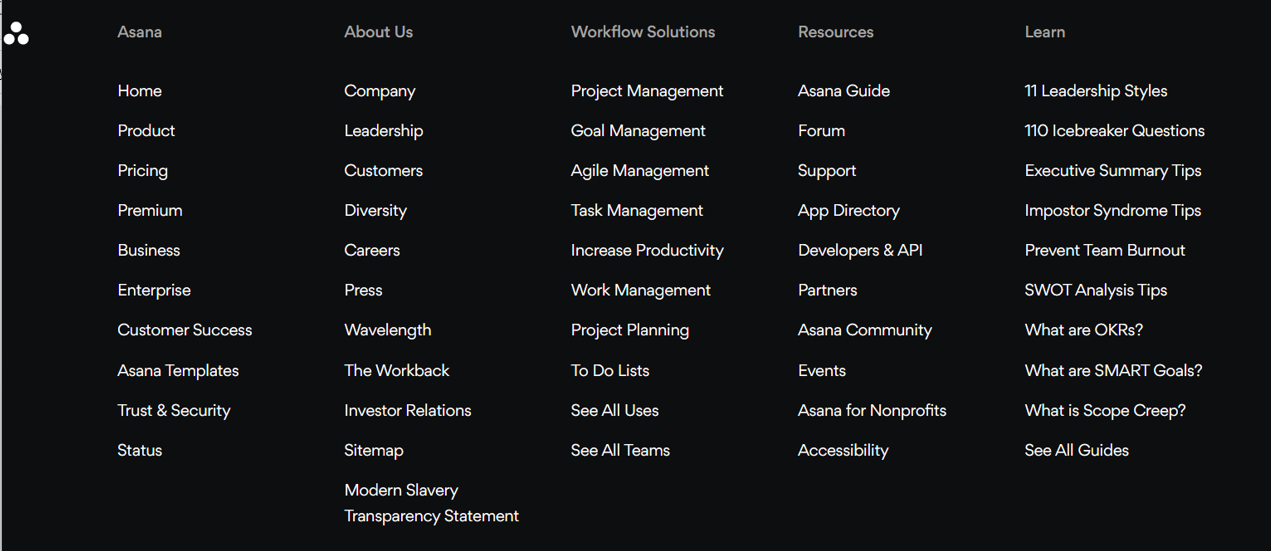 Asana's sitewide links in the footer.
Sitewide links used to be highly valued by SEOs because they gave a big boost in rankings, but that's no longer the case. Google has caught on to the fact that many sitewide links were being used in a spammy way to manipulate rankings, so it's no longer a prominent link building tactic.
Type #9: Forum backlinks
Forum backlinks are simply links that come from forums.
So how do forum backlinks work?
Well, when you post on a forum, you can usually include a link to your website in your signature or in the body of your post. This link is then considered a forum backlink.
A forum backlink example from Reddit.
But do forum backlinks actually have any SEO value?
The answer is yes and no. In the past, forum backlinks were a popular way to improve search engine rankings. However, due to abuse by spammers, search engines have devalued the SEO impact of forum backlinks.
That being said, forum backlinks can still be valuable for driving traffic to your website. If you participate in a forum that is related to your niche and you provide valuable content, people may click on your link to learn more. Additionally, being active on forums can help you establish yourself as an authority in your industry.
Some examples of popular forums where you can build backlinks in 2023:
Reddit

Quora

Warrior Forum

Stack Overflow

TripAdvisor

Bogleheads

BabyCenter

GardenWeb
Now that you have a good understanding of the different types of backlinks and their potential benefits, it's equally important to know which backlinks to avoid in order to maintain a healthy link profile.
What Backlinks Should You Avoid?
Let's explore some of the backlinks that could do more harm than good. They all violate Google Guidelines and put your site at risk of being penalized.
Type #1. Paid backlinks
These are links you purchase, either from individual sites or from link farms. They are against Google's Link spam policies and can result in penalties or even a complete ban from search results.
Example: A blogger reaches out to you and offers to place a link to your website on their blog for a fee.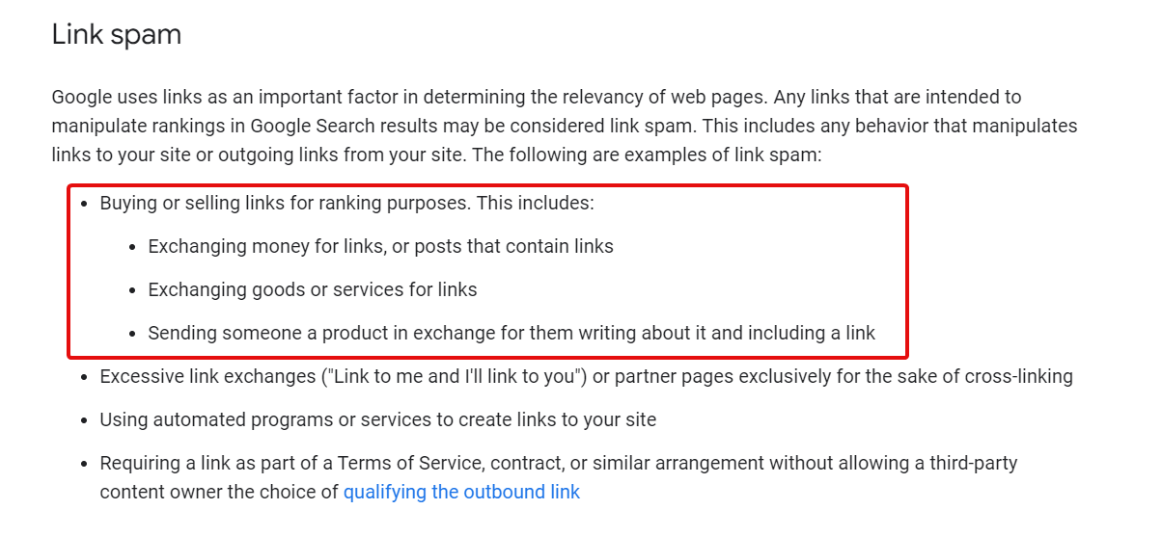 Google's link spam policies.
Type #2. Backlinks from low-quality websites
These are links built to websites with low domain authority (DR <20−30), low traffic, and little to no engagement. Getting backlinks from these sites can actually hurt your search engine rankings if spotted by Google's algorithms.
Example: A website with a spammy-looking, outdated design, filled with ads and pop-ups. Or backlinks from low-quality directories.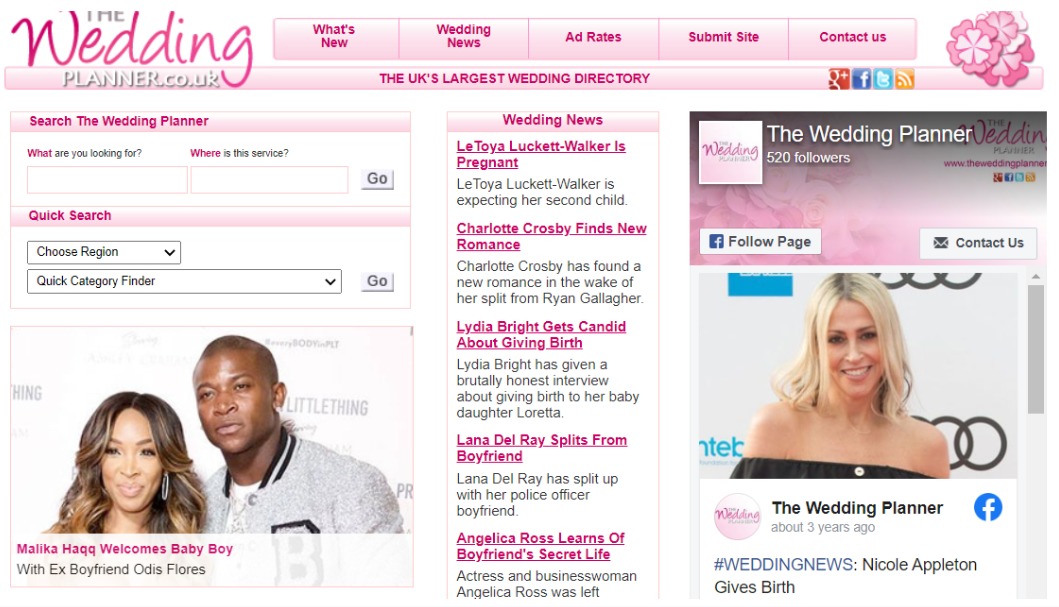 A spammy-looking website.
Type #3. Backlinks from irrelevant websites
While irrelevant links may seem harmless, they can actually confuse search engines and lower your search engine rankings. Plus, Google may suggest you're trying to manipulate the SERP by attracting links from irrelevant resources.
Example: A blog about cars linking to a blog about cooking.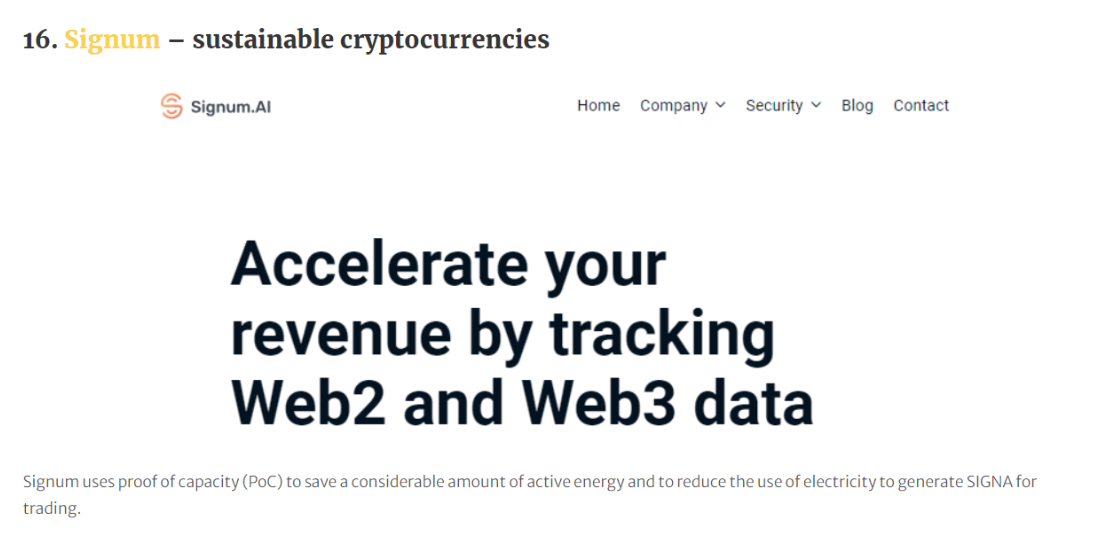 The article refers to Signum as a cryptocurrency, while Signum is a startup for tracking buying intent data.
Type #4. Untrustworthy press release backlinks
These are links that come from press releases created solely for the purpose of generating backlinks. They often use keyword-rich anchor text and may have little to no value for readers. This tactic is a direct violation of Google's Guidelines.
Example: A piece of content promoting a new product or service that is poorly written and filled with obvious keyword stuffing.
Type #5. Backlinks from PBNs
Private Blog Networks (PBNs) might look like a network of seemingly unrelated websites, all owned by the same person or entity, with the aim of linking to a specific money site to manipulate its rankings. If Google detects a PBN, it's bad news because PBNs clearly violate Google's guidelines.
With that, your main website and a whole blog network can be penalized faster than you can say «black hat SEO.» The penalty can vary from a loss of rankings to a complete removal from the search results.
Example: Someone owns several blogs about fashion, food, travel, and finance, each with its own domain name and hosting, but all of them link to a single monetary website that sells diet pills.
There's a way to salvage the situation, however.
I would recommend just building more links to improve the situation. Unless you get a manual action penalty. Then, in that case, and only in that case, I would disavow them." - Peter Rota, Senior Technical SEO Expert at HUB International. [website]
Now Over to You
Congratulations, you're one step closer to creating a solid link building strategy!
You've learned about the different types of backlinks, what makes a good backlink, and what backlinks you should avoid. But this is just the tip of the iceberg regarding link building. If you want to stay ahead of the game and beat your competition, there's always more to learn.
Here are a few helpful articles to boost your link building efforts:
Consider hiring a link building agency to take your website's SEO to the next level? Contact our Senior Link Building Specialist to evaluate your current strategy and get the offer.